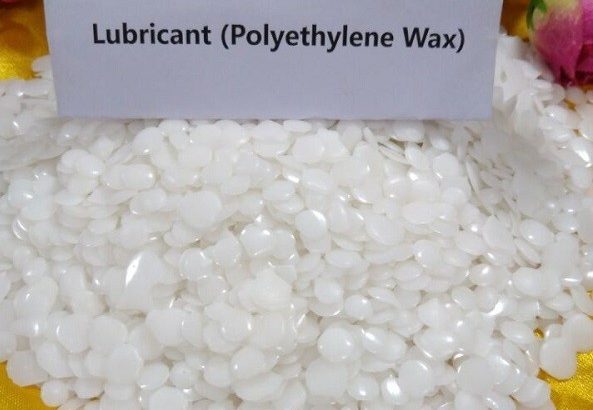 Polymers are made of long chain molecules of varying sizes and distributions. These polymers tend to be :
Relatively viscous above their melt temperature
"Sticky" above their melt temperature
Lubricants serve to decrease the frictional forces found between :
Polymer : Polymer
Polymer : Metal
Polymer : Filler
Filler : Filler
Products
Polyethylene Wax
Polyethylene waxes can be made in two main grades, emulsifiable and non emulsifiable waxes. The differences between both the grades are in relation to the molecular weight. The products are made in the molecular weight range of around 6000 and in the range of around 2000 to 4000.
20 Microns Nano Minerals are making different grades of Polyethylene Wax :
Properties
Form : Polyethylene Wax is available as Pellets, Powders or Flakes
Melting Point : 97-115 deg.C
Specific Gravity : 0.922
Other Details : Excellent Stability against Polishing, Scratch Resistance, Metal Mark Resistance, Scuff Resistance. Polyethylene Wax is resistant to Water and Chemical Materials.
1. Fast Flow P
High Performance Wax for Coating
FASTFLOW P – Low Molecular Polyethylene Wax is used as a matting wax and processing aid for hard to disperse pigment and fillers in powder coatings, paints and printing ink. FASTFLOW P provides Lubricity and increases the processing capability of the extruder to its optimum level of performance. FASTFLOW P increases the surface protection and scratch resistance.
Key Benefits
Enhancer Mar/Scratch Resistance
Increases Hardness and Block Resistance
Imparts Surface Smoothness
Provides Matting and Gloss Control
Provide Lubrication and Enhance Flow
2. Fast Flow S
High Performance Processing Aid
Low – Molecular Polyethylene Processing
Key Benefits
FASTFLOW – S use as a processing Aid for Natural and Synthetic Rubber which provides Pronounced Lubricant Effect.
Improves the Rheological properties of Injection Molded and Calendaring Rubber.
Improves Homogeneity in Mixing of Rubber Compounds.
Provides better Dispersion of Pigment and Filler in Rubber Mix.
For Molded Components – Fast Flow S improves the flow characteristics and there by increases the productivity and reduces the rejection level.
For Extruded products it improves the Gloss and Surface Appearance
Techno commercially much more beneficial than most of the conventional products
Recommended Dosage
1.5 – PHR For controlled Recipe
3. Flow AID
FLOW AID™ is one pack lubricant for filler loaded polymer compounds like PVC, TPE. It is thermally stable lubricant with high brightness and able to replace both of internal and external lubricant used in PVC processing.
Key Benefits
Enhances Brightness and Surface Finish considerably.
Improves impact strength and other Mechanical Properties.
Lowers Friction in the Machines and Good Mould Release Agent.
Enables Smooth Processing with higher throughput.
Imparts Colour Stability during Extrusion and in Exposure.
Applications
Rigid PVC Pipes and Profiles
Rigid PVC Mouldings
PVC foam Boards and Foam Sheets.
TPR/TPE Compounds.
Use Level
For PVC Extrusion : 1.2 to 1.8 phr up to 50 phr filler loading
For PVC Mouldings : 0.8 to 1.0 phr or as required
Markets
Textiles
Food Packaging
Coatings : Mar Resistance, Anti blocking, Slip of form ability, Anti Settling and Anti Sagging, Abrasion Resistance, Metal Marking Resistance
Printing Inks : Rub Resistance/Scratch Resistance
Adhesives