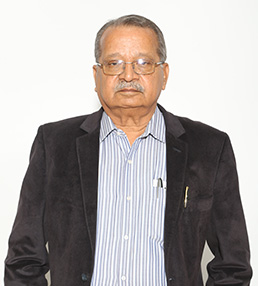 Mr. Chandresh S. Parikh
Chairman
---
Our Chairman and Director, holds a Degree in Master of Science (Chemistry). He has played a very important role in the turnaround of the Company and has over 40 years of experience, in India and abroad, in various fields such as product development & commercialization of products developed through R & D etc. He started his career as R&D Chemist in the year 1968 with Suhrid Geigy Limited; Vadodara till 1972. Thereafter he joined in as a Chief Chemist with General Foam Products, Mombassa, Kenya in 1972 and continued with them till 1975. Thereafter he held Senior Executive positions as Technical Director and Executive Director in Banco Products (T) Ltd., Dar Es Salaam from 1975-82. As Technical Director he was in charge of Production and technical matters and as an Executive Director he was in overall charge of management of the affairs of that Company. He was a Managing Director in Aerofoam (Nigeria) Ltd., Lagoa, Nigeria during 1982-88.
Mr. Atil C. Parikh
CEO & MD
---
Chief Executive Officer and Managing Director, holds a Bachelor's degree in Chemical Engineering from Gujarat University. He then began his career working as a Management Trainee with 20 Microns Limited in 1999-2000. Later, he relocated to USA and completed his MBA with Finance specialization from California. On completion of MBA, he joined a Financial Services firm, The Tax Credit Company, where he held a position of a Management Analyst in 2003 and worked for 2 years contributing to various aspects of the industry ranging from Marketing, Analysis, HR and Operations. In the year 2005, he re-joined 20 Microns Limited as Management Analyst. He contributed in developing certain strategies and revamping few departments within the organization. He is also on the Board of the Holding Company as the Managing Director- 20 Microns Limited.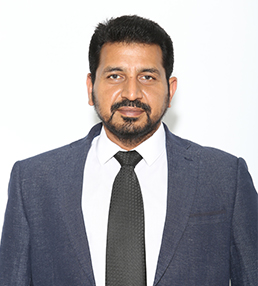 Mr. Rajesh C. Parikh
Director
---
The Director, graduated with First Class Degree in Bachelor of Mechanical Engineering. He has also completed the Masters in Business Administration in Finance Stream. He started his career with Jyoti Limited, a Vadodara based Engineering Company, in the year 1994 as a Trainee Engineer and there after he was associated with the Company and held, on part time basis, few assignments for a new project to be established for China Clay. At the age of 27 he joined the Board of 20 Microns Limited and was in charge of Technical matters & Marketing of the product of the Company. His exposure to the consuming industries brought in him insight for business and industry.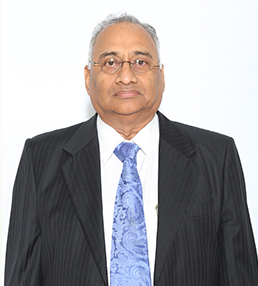 Mr. Sudhir R. Parikh
Director
---
Fellow Chartered Accountant is the Director of our Company. He joined M/s. Lovelock & Lewes, an audit firm for a period of 1½ years. Subsequently, he held a senior executive position as Manager Accounts in Asian Dehydrates Limited in the year 1977, Nasik. He then joined as a Chief Accountant in M. H. Spinning & Mfg Co. Ltd., Ahmedabad in the year 1978. He was also an Executive Director in Banco Products (T) Ltd., Dar- E- Salaam, Tanzania and a Director in United Foam Private Limited, Waghodia. He has gathered good experience in Accounting, Finance, Taxation and Management.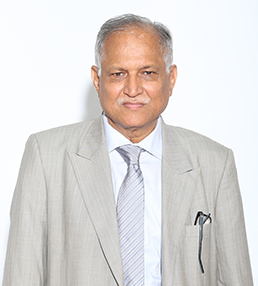 Mr. Ramkisan Devidayal
Independent Director
---
Holds Master's degree in Commerce & Management. He has rich & extensive experience in the fields of Agrochemicals of about 35 years of which 20 years in the Senior – 1st Line Management of the Companies to which he has been associated as Director. He is the Vice Chairman of Baroda Citizen Council & involved in Social activities of many NGOs. He has also been actively attached with various Associations, since last over a Decade, like Chamber of Commerce in Vadodara; Federations of Gujarat Industries; Gujarat Pesticides Formulators; etc. He has travelled widely round the Globe and participated in various International Seminars and led delegations several times.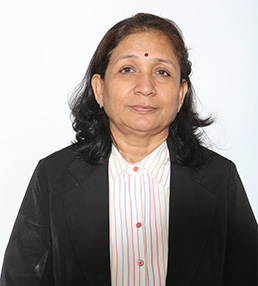 Mrs. Darsha R. Kikani
Independent Director
---
Is a member of Institute of Chartered Secretaries and Administrators, UK and Fellow Member of Institute of Company Secretaries of India. She holds Master Degree of Business Administration, Bachelor Degree of Laws and Bachelor Degree of Science. Mrs. Darsha Kikani carries a balanced mix of executive, academic as well as entrepreneurial experience. She has interacted with companies at corporate level for over 17 years, as a practicing Company Secretary and Company Law Consultant. Experience includes the whole spectrum of functions starting from incorporation of companies to regulatory aspects of Corporate Governance, liaison with Stock Exchanges/SEBI and from conducting secretarial due diligence of companies for IPO to Merger and Acquisitions. She was also associated as Secretarial Executive with M/s. Ambalal Sarabhai Enterprises Limited, Vadodara. Also worked as a Market Research Associate with Consulting Division of ORG, for the Sardar Sarovar (Narmada) Project. She worked as Asst. Vice President (Corporate Legal Team) with Reliance Infrastructure Limited, Mumbai, one of the largest industrial groups of India. She was also worked with Mindspark Language Team of Educational Initiatives, an innovative landmark Company in Education Sector for five years. Presently, she is working as Consultant in the areas of Company Law and SEBI Matters, Capital Market etc.