Fostering Economic Growth
Our sustainable development activities revolve around three core elements
SOCIETY, BUSINESS and ENVIRONMENT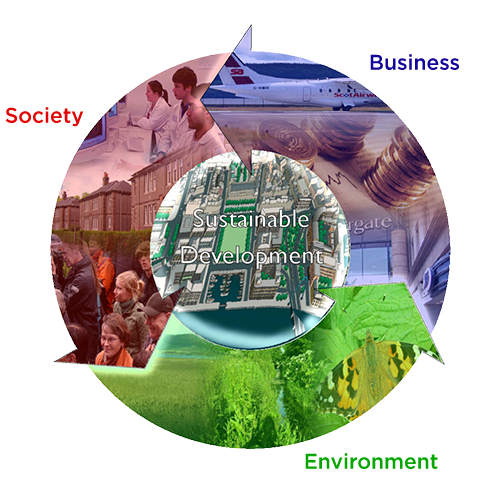 Sustainable Development integrates optimal use of resources for an all-inclusive growth of Human race, Economy and Environment at large. At 20 Microns Nano, Sustainability goes beyond the traditional definitions per say. It is our relationship with the people and communities around us –
Fostering Economic Growth while ensuring that our efforts conserve and do not harm the environment at large. Our sustainable development activities revolve around three core elements – SOCIETY, BUSINESS and ENVIRONMENT.
Our vision of sustainability incorporates a focus on protecting Earth's natural resources through innovative and efficient use energy in our operational processes. Our prosperity is aligned with the prosperity of our communities and environment in which we operate.
Core Management decisions at 20 Microns Nano are taken keeping in consideration their impact on people and environment. Our strong governance system ascertains that all the mandatory regulations and laws pertaining to environment are strictly followed.
Although decisions in these areas always have conflicting interests, we try to execute our operational processes with utmost transparency.